Plumbing Employment Raleigh, NC
Are you looking for gainful employment and a satisfying career as a plumber? Affordable Plumbing Call Us 1st, Inc. wants to connect with you! We're always looking to add qualified, motivated technicians to our team and frequently post plumbing jobs in Raleigh, NC here on our website. As we take on new projects and staff new service areas, we continue to look to our local community for talented individuals to assist us.
Positions We're Hiring
The types of positions we usually hire for are plumbing technician jobs in Raleigh, NC. We're looking for individuals with both residential and/or commercial plumbing experience, who have worked on-site at developments of all types.
Our scope of projects includes everything from simple home service calls, to major commercial plumbing renovations, to new construction jobs. We're always on the lookout for individuals who can perform a variety of services within these types of jobs, including:
Plumbing installation and retrofitting
Tub, shower and sink fixture installation

Water and sewer line repair and replacement
Sprinkler system installation and repair
Water heater installation and servicing

Whole-home re-piping
Drain cleaning and extraction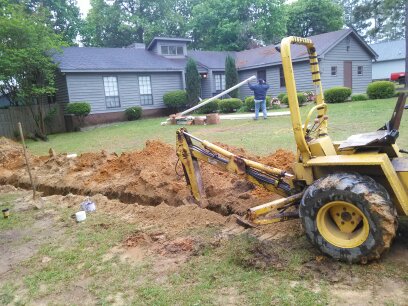 Individuals We're Seeking
We're looking for more than just skilled plumbers—we're looking for hard workers! If you take pride in the job you do and love opportunities to perfect your craft, that's the kind of attitude we want on our team. We also looking for friendly, personable individuals who don't mind working alone or as part of a team, and who are comfortable speaking with customers.
Finally, we're looking for someone who has critical thinking skills, isn't afraid to problem-solve and is committed to finding the right solution to a problem, not just the easiest one.
Ready to Work With Us?
If you think you might be a good fit for us, contact Affordable Plumbing Call Us 1st, Inc. today at 910-497-6331 to schedule an interview. We look forward to speaking with you and hopefully working alongside you as a member of our team!